Psychotherapeutic services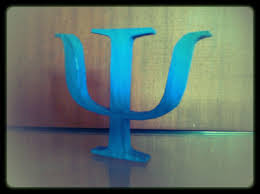 Diagnostic Assessments
I offer a diagnostic service for individuals who suspect they might be on the Autistic Spectrum. I am  trained  in using the Autism Diagnostic Observation Schedule (ADOS-2). This involves completing a number of practical tasks and answering a detailed semi-structured interview. Other tools used are the new DSM-5 criteria and a Developmental History Intake Questionnaire.
It would be extremely useful if you can come along with another person, if possible your partner or a parent, who knows you reasonably well.
A comprehensive  diagnostic assessment will help you to understand what features are particularly relevant for you or your relative. Diagnostic assessments are available for both adults and children.
Post-Diagnostic Support
This service is available for people who may have had a diagnosis  recently or in the past. This service is designed to equip  individuals with guidance, offer further support and information on services and options post-diagnosis.
Counselling and Psychotherapy for siblings, spouses and friends
I offer counselling and psychotherapy services  for siblings, spouses, friends and families who are looking to develop their understanding of Autism Spectrum Conditions and how it will affect either the individual or those who share their lives with them.
Social Skills Courses
This is a specialist Psycho-educational service for people with High-functioning Autism and Aspergers Syndrome.  This structured programme includes specific teaching of beginning and maintaining interactions; listening skills, appropriate interpretation and self-monitoring of body language (eye-contact, gaze, facial expressions and gestures); initiating and maintaining conversations; modelling, maintaining friendships, as well as understanding how Autism and Asperger's Syndrome  affect social skills. This service runs on a block of 8 sessions with a group of no more than 8 people.
Clinical Supervision for professionals who work with Autistic Spectrum Conditions
I offer clinical supervision to professionals who work in the field of Autism Spectrum Conditions and work one to one with people on the Autistic spectrum. This service is available for clinical/counselling psychologists and trainees, social workers and counsellors or trainees.
 General Counselling and Psychotherapy services 
I am also  experienced in helping clients who are not on the Autistic spectrum but  have experienced difficulties with:
Relationship breakdown
Anxiety and Panic attacks
Loss and Bereavement
Obsessive Compulsive tendencies
Phobias
Depression
Anger management
Low-self confidence
Work related Issues
Capoeira for children and adults with an Autism Spectrum Condition
Capoeira classes are being offered by an experienced capoeira master.
Capoeira is an afro-Brazilian type of martial arts that combines music, dance and acrobatic moves.
For adults and children with an Autism Spectrum condition, body awareness and core strength can be challenging. This type of therapy can improve core strength and motor control. In this classes, children and adults learn to move and control their body within their abilities. Learning new body positions can help with motor planning problems. In this classes children will improve strength, balance and coordination through the dance like movements of Capoeira.  
They will also participate in the music of capoeira, singing songs and playing drums and other instruments. The structured social interactions in this classes may help improve skills confidence and reduce disruptive behaviours.
These classes are for children over 5 and adults with or without a diagnosis of who need support to participate in an organised physical activity. Assessment maybe be required.